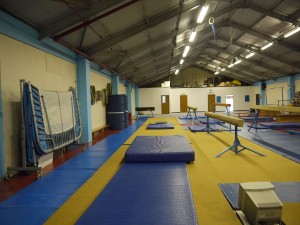 Our club provides gymnastics classes for boys & girls of all abilities. We are affiliated to Leicestershire Gymnastics Association, East Midlands Gymnastics Association & British Gymnastics. We are 'Club Mark' affiliated, meaning we are able to demonstrate we provide gymnastics training in a safe, friendly and effective environment.
Our Mission
We aim to provide opportunities in gymnastics to all sections of the community and to positively promote the benefits of participating in gymnastics for general fitness, health & well-being.
Our Coaches
All Gymnastics Zone coaches have enhanced DBS checks that are valid for 3 years.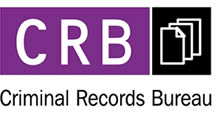 Our coaches are a friendly bunch, dedicated to providing quality gymnastics coaching. Our coaches strive to offer best practice in this complex sport and understand that competitive gymnastics is not necessarily suited to every child. Our coaches are professionally trained through British Gymnastics and have many years of experience and success in helping gymnasts achieve their dreams.
How to Join Gymnastics Zone
We operate a waiting list and spaces are filled on a first come, first served basis. To be added to our waiting list please complete our online waiting list.
Our Facility
Our gymnastics facility offers gymnasts a safe training environment on the Faircharm Trading Estate. Parking is as you enter the estate and then travel on foot across the small bridge, following the road round.  Unit C is on the right, accessed by the white door signed with our Gymnastics Zone signage.
Our facilities include: a 13m x 11m competition sprung floor, 18m tumble track, 18m airtrack, 3 competition beams, mid-height and floor beam, 2 sets of asymmetric bars, high bar, parallel bars, pommel horse, rings, competition vaulting table, full set of junior training equipment (mini parallel bars, mini rings, mini high bar, mini asymmetric bars, mini vaulting platforms, mini springboards), various training aids including our most recent equipment addition of top tumbler (back flic trainer). To complement our mini equipment, there is also a set of pre-school equipment including foam shapes, climbing frame & slides, tunnel, hoops, balls, skipping ropes, hand apparatus and many depth of landing mats suitable for young children attempting to perform their rolls and jumps safely!
Our changing areas are limited, so it is advisable for children to come ready dressed for training.
Use of Function Room
Our function room is used for children's birthday parties. It is a bright room suitable for party groups of up to 18 children. Children can enjoy 1 hours free play and exploration of our facilities in the gym before passing through to the Function Room for approx 30 minutes for their party food. We supply a qualified coach for all parties to ensure the safety of the gymnasts whilst on the premises. The coach will not be there to teach a class but will assist the attendees achieve what they wish to achieve during their party time. We provide funky protective table cloths for the 3 trestle tables and can provide plates and beakers if you wish to take advantage of this. You just need to bring your own party food, drinks and cakes (candles, lighter and knife) and our staff will clear down at the end of the party. Parents of your party attendees may stay at the venue whilst the party is taking place. All this for £130. We strongly recommend making early bookings as slots fill up quickly and note that we only hold parties on Sundays.